Mark your calendars and get ready for an exciting adventure because the Ripe Market is making an incredible comeback at our beloved Academy Park, starting this October 14th! We're here to share the updates that are bound to send your excitement levels through the roof!

Bigger and Better Than Ever!

Imagine this: the market has expanded to nearly double its size compared to last year! Get ready to indulge your curiosity by exploring new vendor stalls, partner showcases, and engaging activities that will keep you, your friends, and your kids entertained all day long.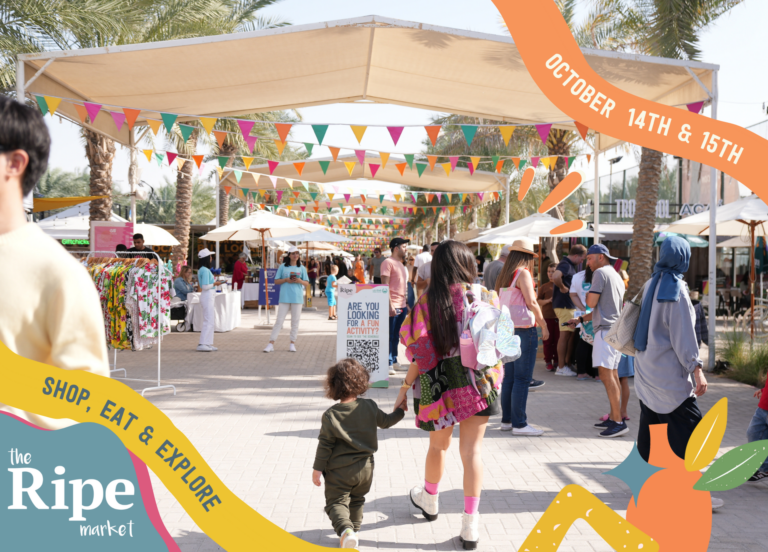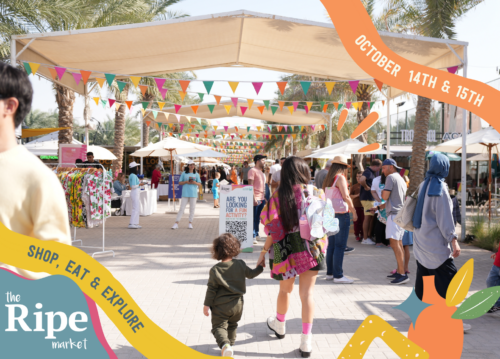 But that's not all – the expansion also includes a much larger green grass area, just waiting for you to lounge around and soak up the vibrant atmosphere, an Adventure Zone – Powered by Tamana Adventures offering zipline, skate park and a climbing net crochet playground for kids to enjoy, an E- Carts track powered by Just Play, The Ripe Stables by Al Jiyad stable. And the cherry on top? A new café experience right within the park – introducing Sanderson's Café by Serg from Tom & Serg!
Sanderson's Café

Prepare your taste buds for a journey like no other, because Sanderson's Café is making its grand entrance into the Ripe Market scene! From delicious coffee to mouthwatering delights, it's definitely a must-visit this year!
But here's the real kicker – Sanderson's Café isn't just a fleeting presence. It's here to stay, and we mean it! Open all year round.
Be a Part of the Excitement!
Imagine yourself at the Ripe Market on the 14th of October, starting your day with a yoga session, shopping for extraordinary finds at our vendor stalls, tasting delicious fresh food from our farmers market or from our new foodie concepts, and being among the first to experience it all!
But wait, there's more! We've curated an exciting calendar of activities in sync with Dubai's vibrant events scene. Whether you're a foodie, an art enthusiast, or just someone who loves a good time, our activities promise to keep the excitement alive month after month!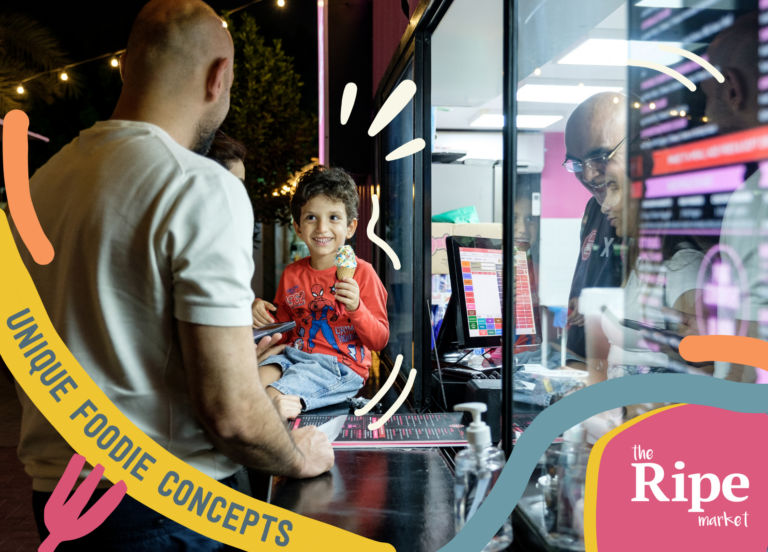 Stay in the Loop
The countdown to October 14th has officially begun, and we don't want you to miss a single beat. Make sure to follow us on all our social channels to stay up-to-date with the latest news, sneak peeks, and behind-the-scenes glimpses of what's brewing for the upcoming Ripe Market season.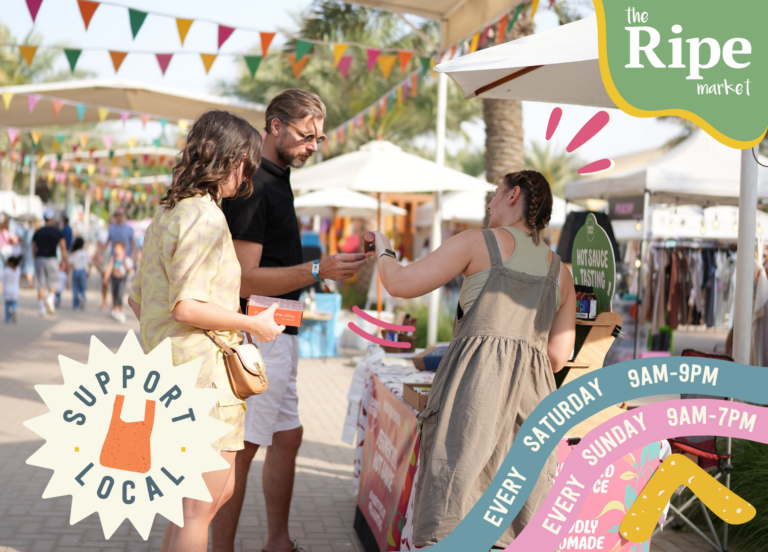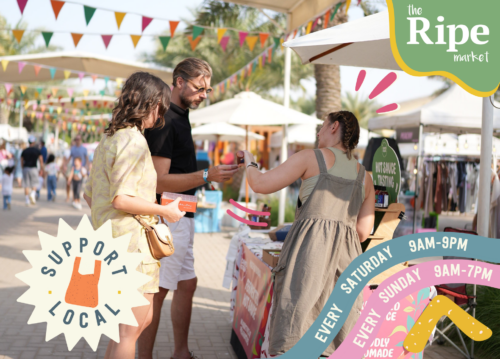 Can't wait to join this new pop-up? Visit our weekly markets:
Each Saturday we're in Dubai Festival Plaza from 10AM-9PM
1st, 2nd & 4h Sunday of the month we're in Times Square Center 10AM-7PM
Each Sunday we're in Estabena Restaurant in the Meadows Village Mall 9AM-2PM
Are you an emerging small business, maker or foodie?
The Ripe Market is the place to celebrate the creative community, join the platform and showcase your products at our upcoming markets!