A New Summer Pop-Up Market is coming this September 3rd
What better way to savor the warm season than with a delightful coffee morning brought to you by Ripe Market? Get ready to immerse yourself in a unique blend of flavors, community spirit, and exclusive finds as the Ripe Market Summer Pop-Up arrives at Estabena Restaurant in The Meadows Village Mall.
Mark your calendars for an unforgettable experience on Sunday September 3rd from 9 am until 2 pm – the perfect way to kickstart your Sunday morning!
each Sunday for five weeks!

Fun for the Whole Family: Engaging Kids Activities
Family fun is at the heart of the Ripe Market Summer Pop-Up. Bring along your little ones and watch their faces light up as they engage in a variety of captivating kids activities. From arts and crafts to interactive games, there's something for everyone. Let the kids unleash their creativity and make lasting memories as they explore the vibrant world of Ripe Market.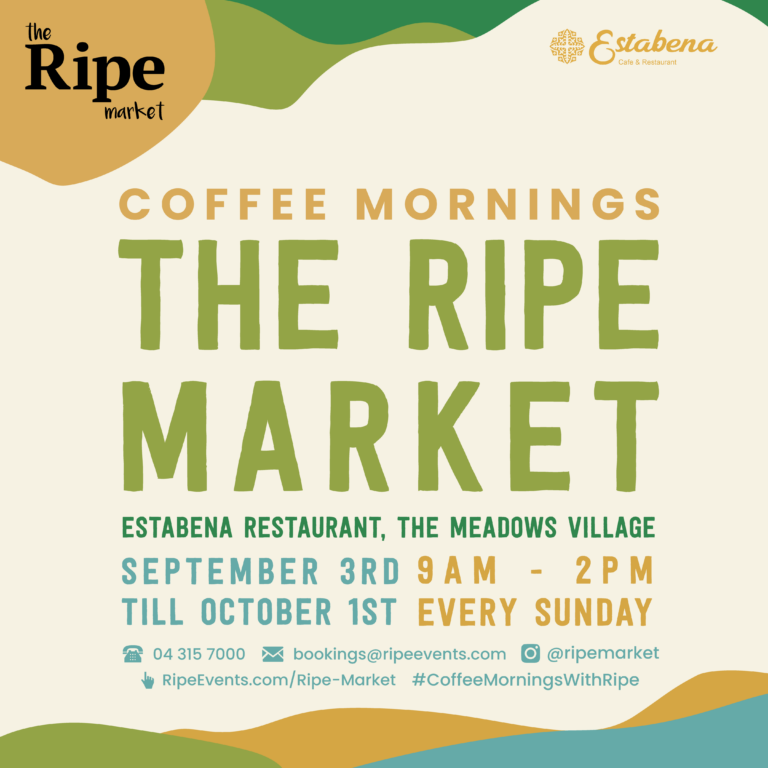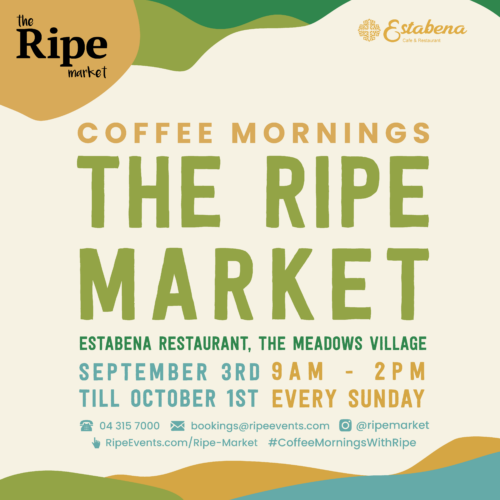 As always, explore Exclusive Products from Homegrown Businesses
Prepare to be amazed by the array of skillful merchants and creators who will be presenting their carefully curated products, each capturing the very essence of creativity. From intricately designed handmade jewelry to the warm glow of artisanal candles and the allure of unique fashion pieces, get ready to uncover treasures that beautifully mirror the community's boundless passion.
Can't wait to join this new pop-up? Visit our weekly markets:
Each Friday & Saturday  we're in Mirdif Avenue Mall from 1PM-10PM
Each Saturday we're in Dubai Festival Plaza from 10AM-9PM
Each Saturday & Sunday we're in Abu Dhabi Mall 10AM-9PM
1st, 2nd & 4h Sunday of the month we're in Times Square Center 10AM-7PM
Are you an emerging small business, maker or foodie?
The Ripe Market is the place to celebrate the creative community, join the platform and showcase your products at our upcoming markets!