We are beyond excited to announce the highly anticipated launch of
Ripe Market at Mirdif Avenue Mall
The highly anticipated launch is just around the corner, and it promises to redefine the way you indulge in luxury shopping. With a curated selection of the finest handpicked gems from our homegrown businesses and a thrilling marketplace atmosphere, Ripe Market is set to captivate your senses and leave you with unforgettable memories.

Save the date:
July 21st & 22nd 2023 
This is when our carefully curated selection of local businesses will come to Mirdif Avenue Mall revolutionizing the way you indulge in luxury shopping!
Our team meticulously selected the best homegrown businesses that will bring you finest quality products. From fashion-forward designs to captivating home décor, tantalizing gourmet treats to organic delights, every item has been selected to cater elevated tastes,
each Friday & Saturday for six weeks!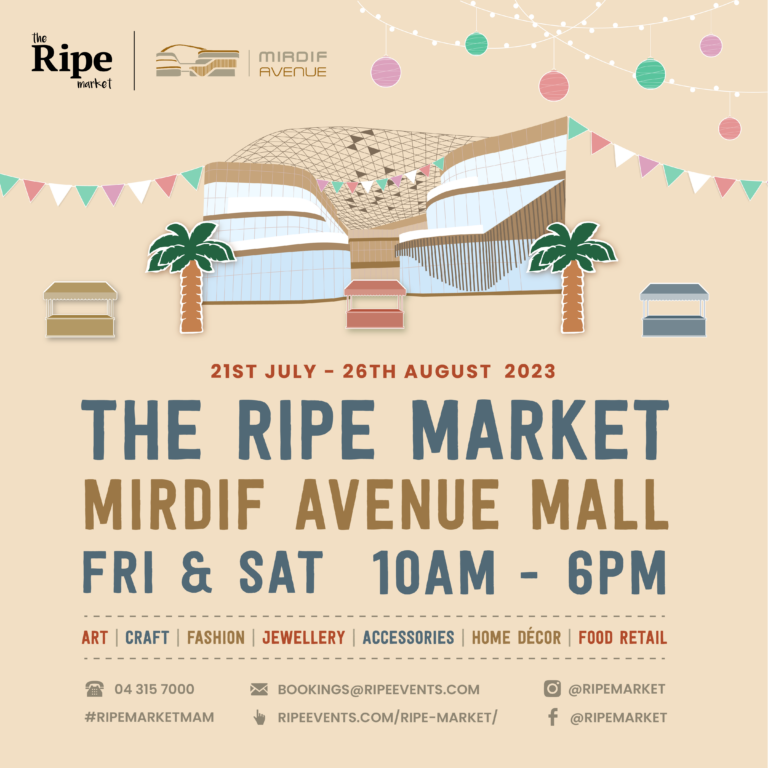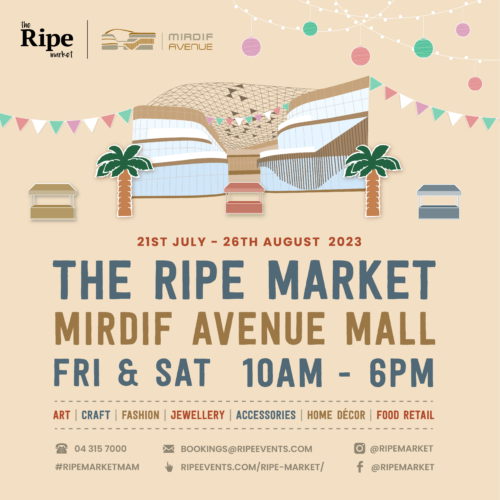 Can't wait to join this new pop-up? Ripe Market has a special treat for you!
Each Saturday we're in Dubai Festival Plaza from 10AM-9PM
Each Saturday & Sunday we're in Abu Dhabi Mall 10AM-9PM
1st, 2nd & 4h Sunday of the month we're in Times Square Center 10AM-7PM
Are you an emerging small business, maker or foodie?
The Ripe Market is the place to celebrate the creative community, join the platform and showcase your products at our upcoming markets!