Get ready to supercharge your fitness journey at The Fitness Hub in The Ripe Market! Whether you're a fitness enthusiast or just looking to stay active while soaking in the great outdoors, we've got an action-packed lineup waiting for you. 🏋️‍♂️💦

In partnership with F45, Karma Yoga, 8D Yoga, My Core Studio, Yoga House, Padel Park, FitKidz, and Earth Goods, we've curated a timetable of complimentary events suitable for all fitness levels. 🤸‍♀️💪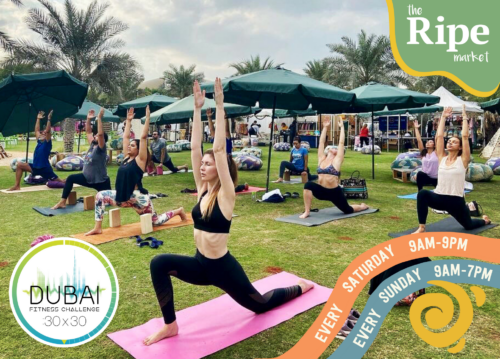 Don't forget to bring your yoga mat, a towel, and a water bottle, but most importantly, bring your overflowing enthusiasm for these sessions!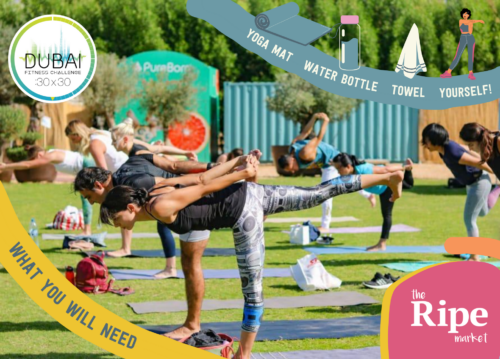 Embrace the opportunity to stay active, nurture the mind-body connection, and relish the countless physical and mental benefits that these free classes have to offer. Let's make fitness fun and exciting!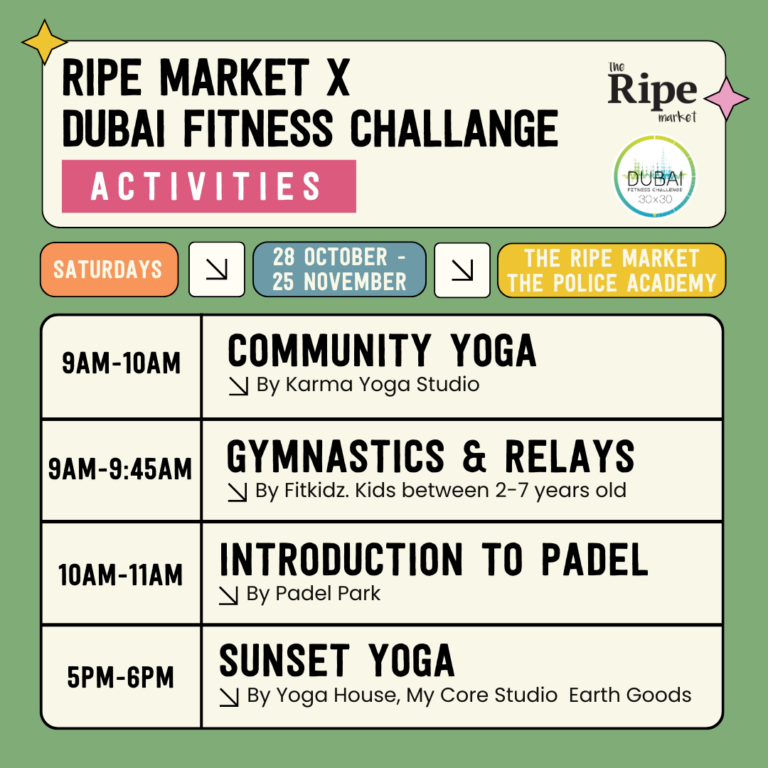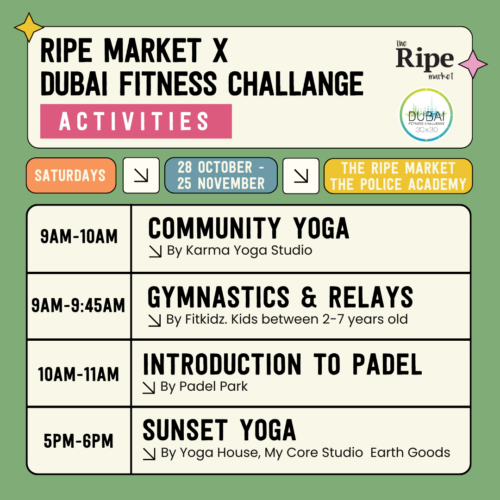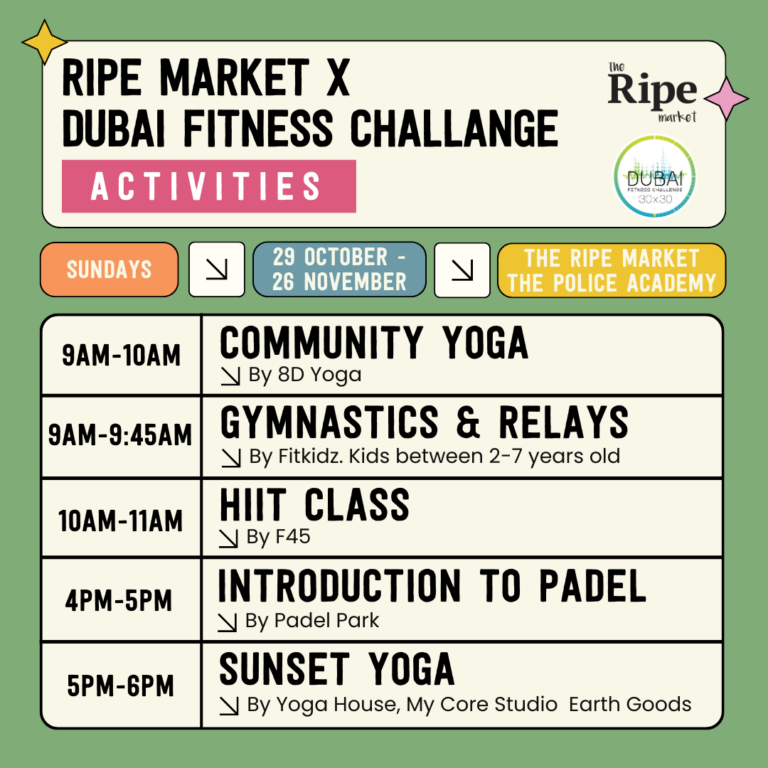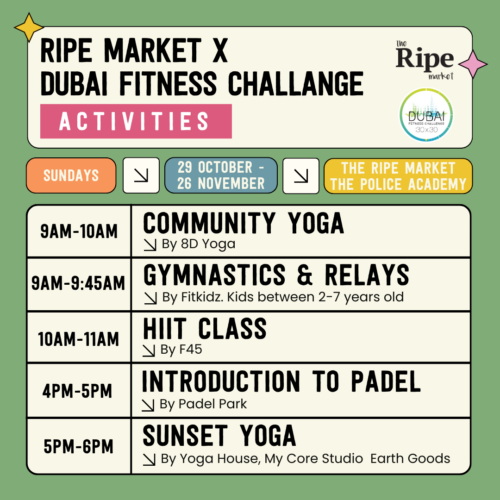 Excitement continues to soar at The Ripe Market! 🏃‍♂️🏃‍♀️ On November 19th, 2023, we're thrilled to welcome Promo Seven as they lead the charge for an unforgettable Mai Dubai Community Run series.
This exhilarating run will take you on a journey through the stunning Dubai Police Academy grounds, culminating inside the picturesque Academy Park. 🏞️
For those in search of a family-friendly adventure, there's the 2.5km race. If you're up for a more challenging experience, join the 5km or 10km run! 🏁
To secure your spot in these fantastic runs, don't forget to register online via the Promoseven Sports website. 📲🏅
 Make sure to follow us on all our social channels to stay up-to-date with the latest news, sneak peeks, and behind-the-scenes glimpses of what's coming this upcoming Ripe Market season.
See you there!
📍 The Ripe Market x Dubai Fitness Challenge, The Police Academy
🗓️Each Weekend From Saturday 28 October – Sunday 26 November
Are you an emerging small business, maker or foodie?
The Ripe Market is the place to celebrate the creative community, join the platform and showcase your products at our upcoming markets!